" During CVD diamond creation, a minuscule slice of diamond is placed into a chamber where it is exposed to carbon-rich gas and amped up to extremely high temperatures. Over a matter of just weeks, the carbon gas ionises and the particles stick to the original diamond slice, before eventually crystallising into a fully formed diamond.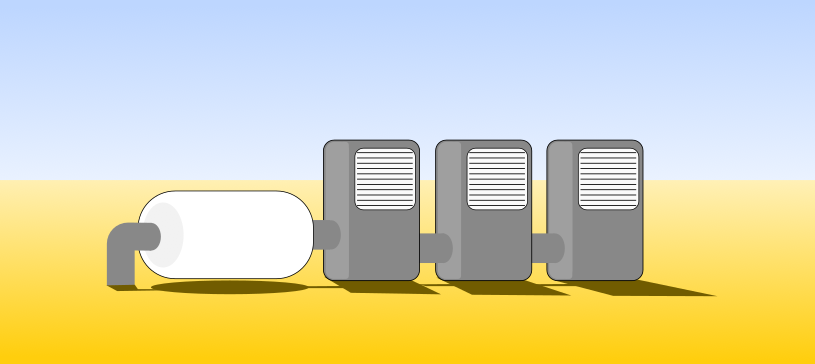 It was a long, long way into the distant future, the year was ... 2027.

The industrialized world had exhausted all options for reducing carbon emissions, with so few choices remaining, they turned to the extremities to try and balance the equilibrium once and for all.

The mantra was simple: "Capture carbon, convert it to gas, pump it into the mantle, convert it to diamond."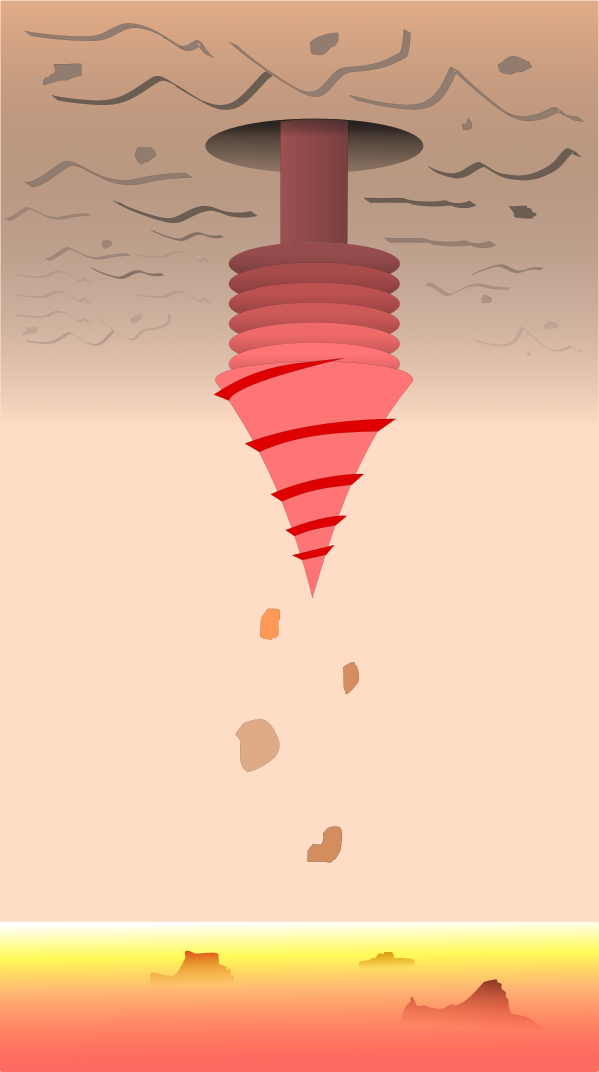 CVD creation had advanced rapidly, but to do it at an industrial scale we needed a source of heat exceeding 800°C, and lots of it!

And so the operation began, to build diamond forges in the fires of the depths from which we could take our sequestered carbon and return it to the earth to be transformed back into its most indestructable form.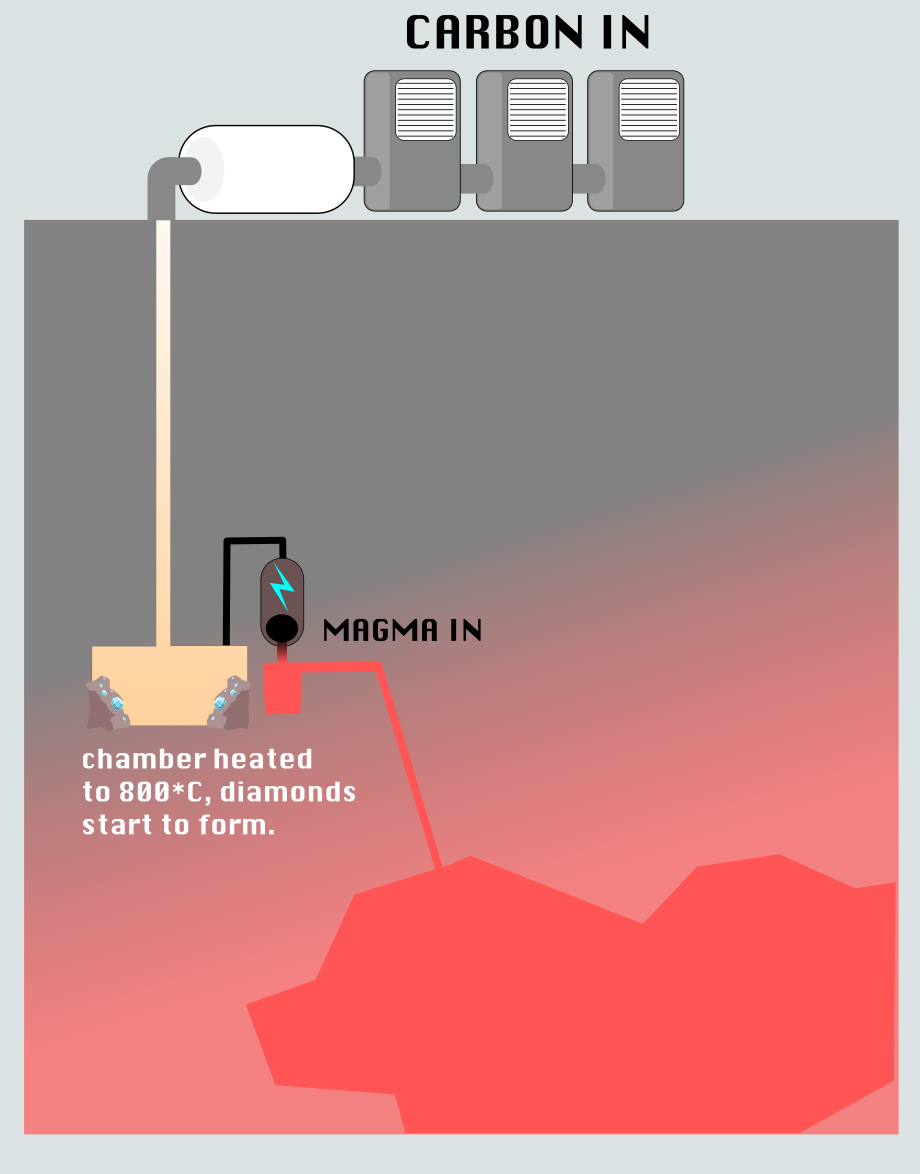 Plans were meticulously drawn up. Advancements in robotics meant that the whole drilling and construction operation could be conducted at temperatures that a human could never hope to endure.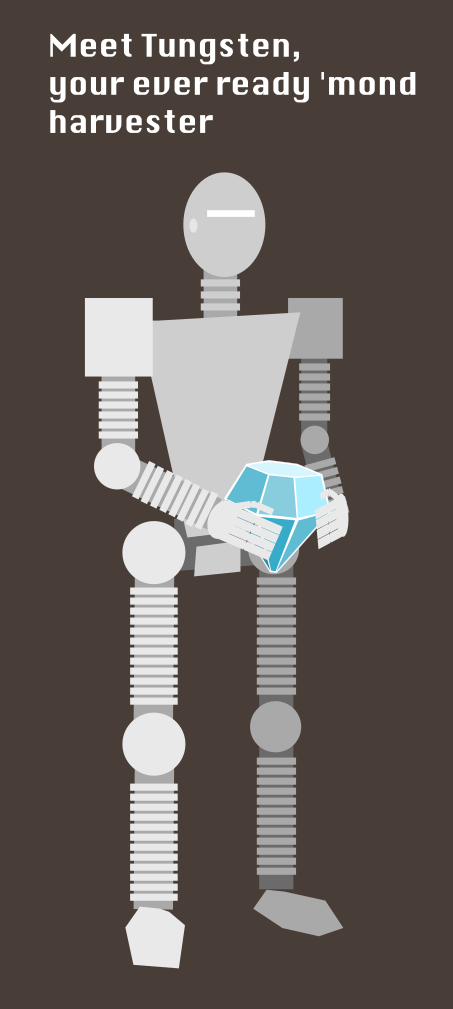 Advanced robots constructed from the most durable materials that exist were built for the task.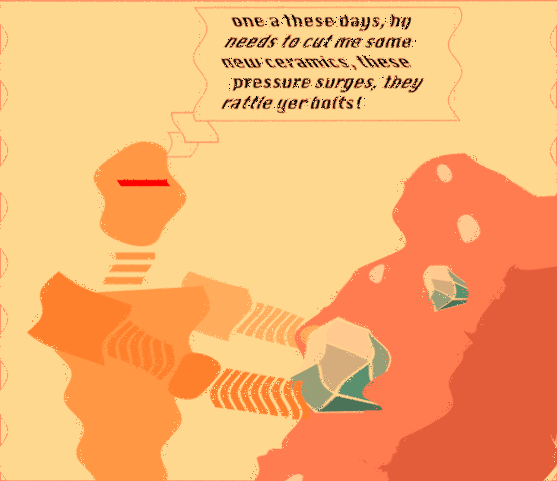 Optimized for the super heated enviroment, the robots are able to run the whole operation autonomously, drawing the power needed directly from the magma. They monitor the chambers, maintain the hardware, operate the lazer cutters and tirelessly harvest the diamonds to return them to the surface.
With such an abundance of the stone, new cities were born, crystal cities, made from the hardest material known to exist.
° All artwork is my own.